Its Beginning To Look Alot Like Christmas!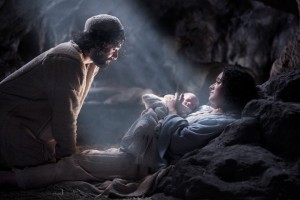 "In the beginning was the Word, and the Word was with God, and the Word was God. He was in the beginning with God. All things came into being through Him, and apart from Him nothing came into being that has come into being. In Him was life, and the life was the Light of men. The Light shines in the darkness, and the darkness did not comprehend it." (John 1:1-5)
Over 2000 Decembers ago in a little town called Bethlehem, the greatest miracle in the history of mankind took place amongst the people. What was this great miracle? The birth of a Savior, a Messiah and a King. "He was the true Light which, coming into the world, enlightens every man. He was in the world, and the world was made through Him, and the world did not know Him. He came to His own, and those who were His own did not receive Him." (John 1:9-11)
This miracle took place right under their noses, and yet few seemed to notice. A weary mother, a father, a few shepherds, and a stable of animals were the only witnesses. You see, it was tax season and the government had declared a census be taken. The town was crowded and bustling with busyness. Hotels were packed. In fact when the new young parents were looking for a place to have the baby, they were told there was no room and turned away. The only room they found was a stable and so it was there the Light of the world was born.
A time later Magi would come from the east to honor and worship. Their kind, having been taught the Scriptures and prophecies by a faithful man named Daniel some 500+ years earlier. Passing down that revelation, they would recognize the signs of the times, the fulfillment of times and they would respond with confidence and courage.
But those days in Bethlehem were also punctuated with great tragedy. The reigning king heard of this great miracle as well. The king was faithless and short sighted. Feeling threatened by one who might usurp his throne, the king inquired of the whereabouts of young child. But unable to find him, the king, filled with paranoia and anger ordered the killing of all baby boys 2 years old and younger. Only in this way, he thought, could he be sure to eliminate his supposed someday rival.
Fear and anguish swept through Bethlehem as innocent children were slaughtered under the king's command. Parents were beside themselves with grief. There seemed to be no justice, no righteousness left, no rhyme or reason to lawlessness.
Ironically enough, some 2000 years later, those days seemed a lot like our days today. Corruption and lawlessness seem to be everywhere even when and where we least expect it. It does not stem from the presence of weapons or the lack of legislation. It does not stem from not having the right political leadership. It stems from nothing less than the total depravity of the human heart. It is the tragedy of a broken humanity. It is the tragedy of a culture spinning out of control with no moral compass, no accountability and no hope.
Let us remember that it was for this reason that Jesus was born!He was not born because we need a reason to go shopping. He did not enter into the world to give us traditions. He was not born of a woman, born under the law, to give us wise sayings, a new philosophy or latest fad. Jesus was born to "save His people from their sins" and to save creation from the awful effects of the Fall of man and the depravity of human kind. He was born to do away with murder and death, and to make it possible for a world drunk with sin to be cleansed of every stain of sin and replaced with the "new heavens and a new earth in which righteousness dwells." (2 Peter 3:12)
He came so that as many as received Him, to them He gives the right to become children of God, even to those who believe in His name, who were born, not of blood nor of the will of the flesh nor of the will of man, but of God. So that mankind could be born again. You see, the curse of sin is not lifted from the world like a blanket. Rather it is lifted from one person at a time as they place their faith and trust in Jesus Christ.
There is no pain, suffering or anguish that we can suffer that He has not suffered. And yet, God demonstrates His own love toward us, in that while we were yet sinners, Christ died for us. Christ died for our sins according to the Scriptures, and He was buried, and He was raised on the third day according to the Scriptures. Only in Him is true righteousness restored. Only in Him is true and fair judgment levied. Only in Him is there a hope that springs eternal!
In the midst of the hustle and bustle of the season, do not let the greatest miracle to confront mankind escape you. Do not let it go unnoticed in your home. I beg you, do not say to the true reason for the season, "I have no room for you here".
Rather be as wise men. And make note of the signs of the times and the fulfillment of prophecies. Rejoice that the miracle of hope and life is alive and available for all who will repent and call upon His name for salvation. In the midst of a dark and corrupt world, choose the Light. Choose the Life. Immanuel, God with us!
Celebrate Jesus! And then, even though surrounded by corruption and injustice, you will be able to say, in any season… its beginning to look a lot like Christmas!
Merry Christmas to you and yours from Until The Shout Ministries!
1 COMMENT